The Climate Prediction Center's latest 8- to 14-day forecast, covering the period December 3 through December 9, calls for a chance of above-normal temperatures in much of the western three-quarters of the lower 48 states. The probability is greatest from the Central Plains to the southwest of the US. On the other hand, much of Alaska and Florida has an increased chance of below normal temperatures during that same period. Keep in mind that the normal high temperature in northern Wisconsin around December 5 is around 30 degrees and the normal low temperature is around 15 degrees.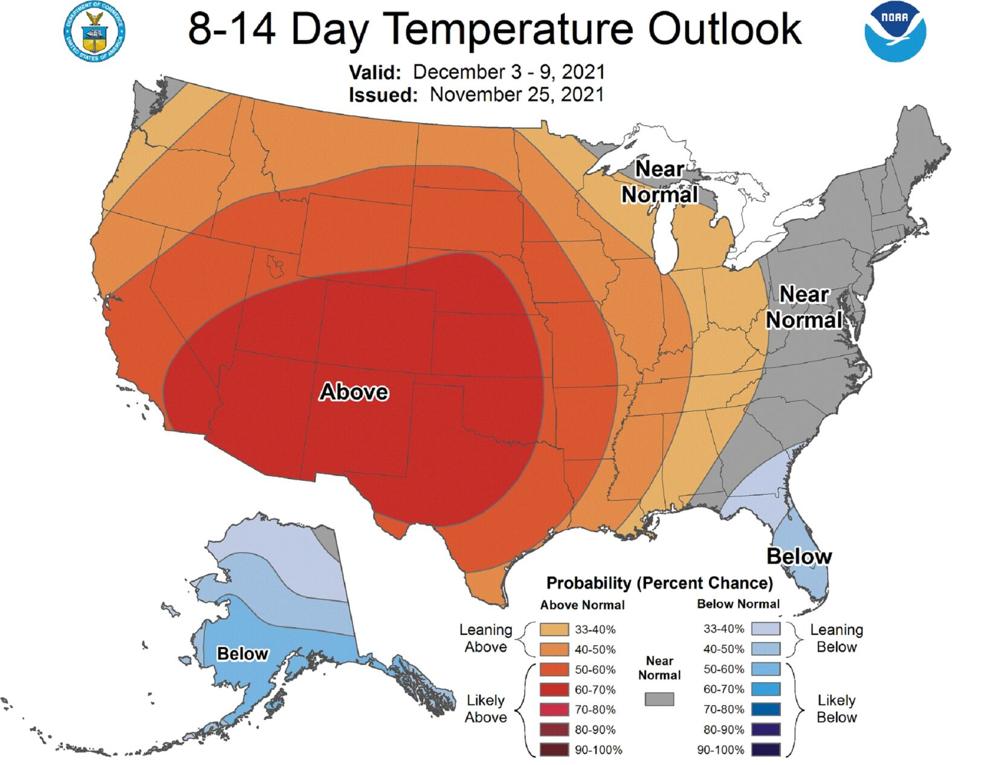 It has been on the dry side in much of our region for the past 6 weeks, and in general this could continue. Despite a few minor systems that have come through recently, the CPC forecast for Dec. 3 through 9 indicates a chance of less-than-normal precipitation from western Wisconsin to parts of Montana and south across the plains to Texas and New Mexico. it can be wetter than usual in the Pacific Northwest.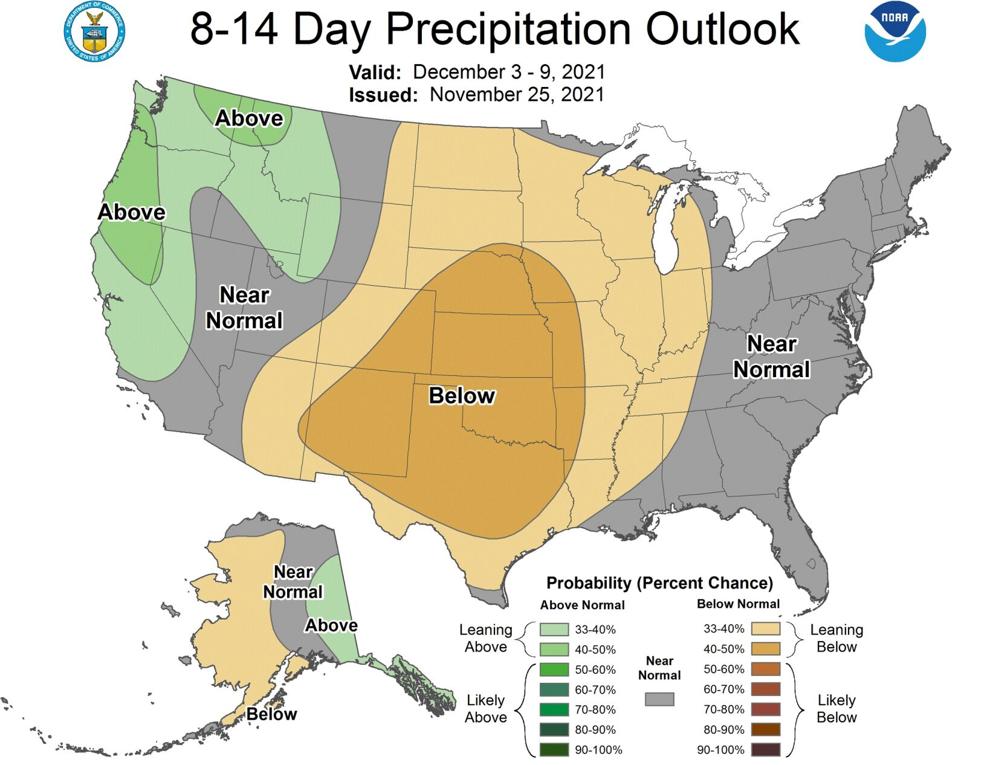 That's certainly not the best news for cross-country and snowmobile enthusiasts. It looks like we may not start the season early. Hopefully we'll get enough snow to at least cover and insulate the ground so we don't have problems with pipe freezing and crop damage. Keep an eye on News 9 for updates!