Barangaroo has undergone quite a transformation in recent years. Once a bustling shipping terminal, it is now one of the most exciting restaurant areas in Sydney, complete with awe-inspiring urban architecture and scenic waterfront views, perfect for watching the sunset thanks to its west-facing aspect.
After what felt like endless years of construction, the waterfront area of ​​Barangaroo on the edge of the CBD looks pretty gory these days, with Crown Sydney, now officially the city's tallest building, the shining focal point.
In addition to the million-dollar harbor view that you can enjoy as you take the Wulugul Walk across the waterfront, Barangaroo is also home to award-winning, world-renowned chefs and culinary brands from Australian heavyweights. Such as Ross and Sunny Lusted (Woodcut, The Bridge Room), Alessandro Pavoni (Ormeggio at The Spit), the worldwide beloved Nobu and three Michelin star chef, Clare Smyth. Italian, seafood, Japanese omakase, Turkish, fried chicken, modern Chinese – there is a restaurant for every appetite in Barangaroo.
Here are 12 of the best restaurants in Barangaroo right now.
Coming Soon: Oncore by Clare Smyth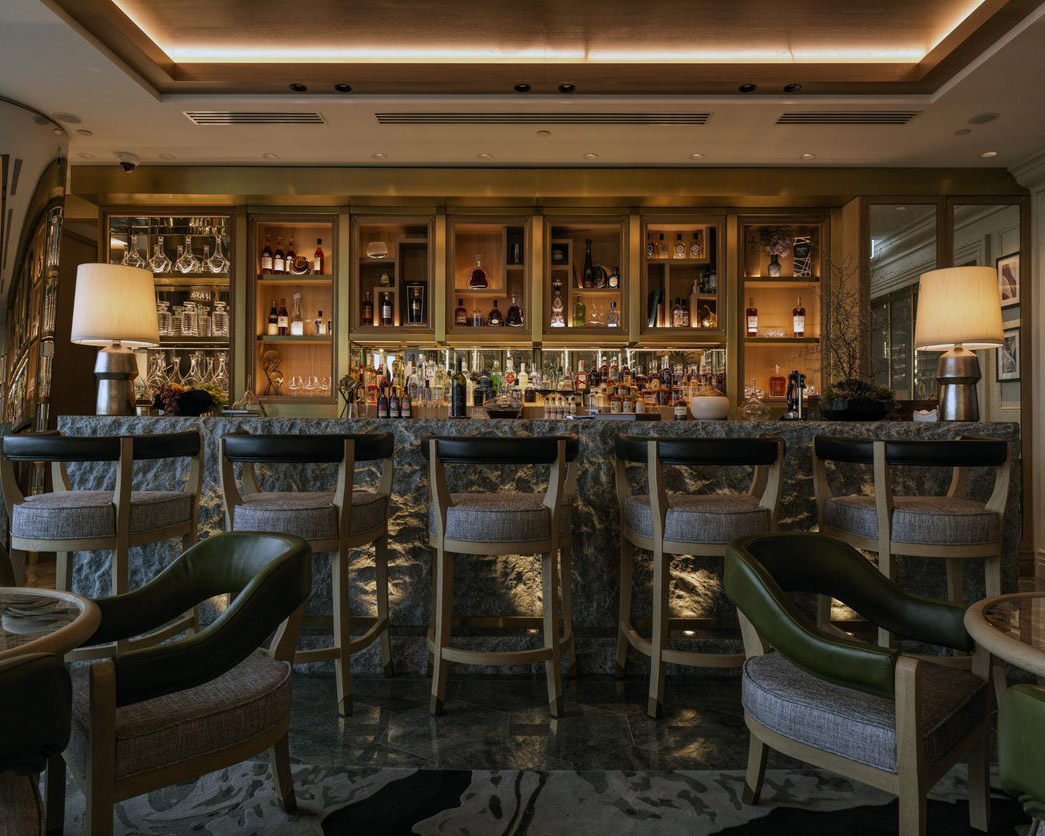 Clare Smyth, recently awarded three Michelin stars for her Notting Hill restaurant Core, is the only British woman ever to receive the prestigious honor – and one of the world's most acclaimed chefs. And now she's come to Sydney to take over the 26th floor of the sparkling Crown Tower, with its breathtaking views of the city. At Oncore by Clare Smyth, she offers happy Sydneysiders the gastronomic experience that made her so successful in London – with a few Australian twists. In addition to a 3,000-strong restaurant wine cellar, Smyth will blend her heritage with unique Sydney flavors and sustainable produce from the country's best farmers and producers.
Famous for her dishes that balance the tension between simplicity and sophistication, Smyth's Sydney menu will feature the now famous dish "Potato and Roe". Imported from Core, it involves a slow-cooked Charlotte potato topped with smoked trout and herring roe and served with beurre blanc. The Sydney version will feature potatoes produced by fourth-generation family farmers from the Southern Highlands. There will also be "Beef and Oyster", a plate inspired by the Victorian era beef, oyster and Irish stout pie. It will tempt oysters from the Wapengo and Wagonga estuaries of the south coast of NSW and Shiro Kin whole-blood Wagyu beef from NSW and South East Queensland.
For something extra special, book a seat at the bar for Oncore's Chef's Table experience. Or come early to enjoy the view and one or two of Oncore's innovative cocktails.
Oncore opens Thursday November 18, bookings open Thursday November 4 here.
woodcut
Formerly of award-winning Sydney fine-dining staple The Bridge Room, culinary power couple Ross and Sunny Lusted opened their new Barangaroo restaurant in late 2020 with understandably high expectations. To no one's surprise, the husband-and-wife duo delivered in spades with Woodcut – a sprawling venue that opens out onto the water and the Barangaroo Boardwalk. Because there is no back-of-house, the restaurant's four open kitchens are fully visible to guests, especially those who sit up close at the kitchen tables. Rather than a traditional selection broken down into appetizers, entrees, and desserts, the menu, which changes daily, is broken down into cuisines and cooking methods. Choose dishes from steam, fire, seafood or banquet cuisine. Start with bread from the wood oven, such as slow fermentation sourdough and pipi cooked in steam boilers and continue with Southern rock lobster garlic kombu butter or, from the wood grill, Stone Ax Full Blood 9+ Wagyu Sirloin steak.
a'Mare
Meaning 'by the sea' in Italian, a'Mare trades the Mediterranean for waterfront views of Darling Harbor to give us one of the most sublime Italian dining options in the district. Chef Alessandro Pavoni, who had already courted Sydney with Ormeggio at the Spit, opened his new restaurant and was immediately acclaimed for impeccable service, luxurious interiors and masterful take on the simplicity of Italian food while serving the best seasonal Aussie dishes. products used. Think whole fish cooked in a Josper charcoal oven, handmade pasta, wagyu beef carpaccio antipasti, burrata caprese, all accompanied by a barrel-aged Negroni. Add some pesto preparation at the table for a touch of showmanship, and you have an Italian gastronomic experience like no other.
nobu
Chef Nobu Matsuhisa and actor Robert DeNiro, who opened a restaurant together in 1994, started the Nobu empire in New York City. Since then, Nobu has opened nearly 50 locations around the world and is one of the most respected names in fine dining. In 2020 Sydney was finally blessed with a location in Barangaroo at Crown Sydney. Now Sydneysiders can experience the fusion of expertly crafted, traditional Japanese dishes with local produce and seafood – all from a beautiful waterfront setting. Chef Harold Hurtada, who has 11 years of experience working for the group, continues to show us and taste Nobu's signature dishes such as the black cod miso and yellowtail jalapeno. To help you differentiate, the menu is split between "Nobu Classic" and "Nobu Now".
Yoshii's Omakase
The Japanese word "omakase" roughly translates to "I'll leave it up to you," allowing the chef to select a full menu for his guests, which changes almost every day based on seasonal availability. Crown Sydney's Nobu restaurant Yoshii's Omakase, one of Sydney's most impressive omakase dining experiences. Using only the best products purchased on the market daily and with 38 years of experience, chef and sushi master Ryuichi Yoshii makes the $350 price tag worth every penny. The elegant and intimate dining space puts you right in front of Yoshii as you pair bite-sized treats with wine and sake. Look out for Yoshii's signature saikyo miso-marinated toothfish and shiitake mushrooms smoked in cedar.
Anason
Anason, which opened in 2016, was actually the first permanent restaurant to open in the Barangaroo dining hall. The Turkish restaurant is from the mind of Somer Sivrioglu, the man behind another great Turkish restaurant in Sydney: Efendy (which is currently relocating). With the authentic Turkish menu divided into flora, fauna and ocean, expect flavors such as grilled ox tongue on toast, tilba halloumi with honey and lavender oil, and snapper with white bean piyaz, tahini, onion and tomato. As for drinks, Turkish roots are everywhere with traditional Raki (an aperitif made from distilled grapes and anise) and a selection of incredible Turkish wine that you'll be hard pressed to find anywhere else.
Cirrus
From the trusted hands of chef Brent Savage and sommelier Nick Hildebrandt (Bentley, Monopole, Yellow), Cirrus offers a great one-two for food and wine with a view to the harbor. Opened in 2016, the restaurant is named after its home in the cloud-shaped Anadara building, but the menu focuses on fresh seafood. Try the Moreton Bay bugs served with corn dumplings, sweet onion milk and buckwheat, or the BBQ John Dory with malt vinegar egg sauce and baby spinach. Pair that with a wine list curated by one of Australia's top sommeliers, featuring drops from around the world meant to enrich seafood.
bea
Sandwiched between House Bar and Smoke in the beautiful noodle bowl-shaped Barangaroo House, Bea is the brainchild of none other than Chef Matt Moran. The 180-seat eatery is all about simple, home-cooked food with a touch of the expected fine-dine vibes. We're talking real crowd pleasers like whole BBQ spatchcock, grilled tiger prawns with togarashi, burrata pie and a beef tartare and avruga 'steak & eggs' caviar. Bea is all about sharing with friends. If the table can't decide, be sure to opt for the chef's menu option ($95 pp) for a shared taste of everything, including the nostalgic dessert s'mores pie with chocolate ganache and roasted marshmallow.
Bel & Brio
On 800 square meters of European food store, Bel & Brio does it all: from a cup of coffee in the morning to your fresh shop, a bottle of takeaway wine and also good food. For this list it is the last and restaurant Corso Brio we are interested in. From Chef De Michele, much of Corso Brio's produce comes directly from the restaurant's own Central Coast farm. Think wild-caught New Zealand scampi as antipasti, slow-cooked venison ragu tagliatelle for main course, and Bronte pistachio-infused mascarpone tiramisu for dessert. Perfect.
love.vis
Originally from Rozelle, Love.fish Barangaroo offers some of the best seafood in the area and has a view of the water that complements the atmosphere perfectly. The restaurant is all about casual Australian dining and sustainably sourced local seafood in a relaxed environment. Raw, grilled, shared or solo, grilled octopus, beetroot salted hiramasa kingfish or king prawn and swordfish linguine – enjoy fresh, sustainably sourced seafood that won't break the bank. Not to mention the cocktail list with a Salted Caramel Espresso Martini that will blow your mind.
Lotus Barangaroo
When dumpling masters at Lotus joined Barangaroo's beautiful waterfront food scene in 2016, we were beyond excited. The lively outdoor dining venue offers every modern Chinese favorite under the sun, with an emphasis on fresh seafood to complement the setting. It even includes live fish tanks, which you can pre-order for dinner, if that's your kind of vibe. Inspired by China's rich culinary history, the menu features a range of local produce, from lobster and BBQ duck dumplings to stir-fried pipis and classic kungpao chicken to beef ribs. If you're into it, we highly recommend eating out with the Banquet ($99 pp or $119 pp) for more dishes than you can throw a food coma on.
Belle's Hot Chicken
Belles may not fall into a typical gourmet category. Still, this Barangaroo outpost of this much-loved fried chicken restaurant is one of the best places to sit down when you're seriously hungry. The Barangaroo outpost, which initially emerged from Melbourne and opened as a pop-up, was so popular it had to stay. Founder Morgan McGlone discovered a passion in Nashville (aka hot fried chicken heaven) and took it back to Australia. The result: delicious tenders, drumsticks and traditional sandwiches, in condiments like "southern" and "really f**king hot", drizzled with sauces like hickory BBQ and Mississippi Comeback sauce. Combine that with Belles' great list of natural wines and you have a great night out.
For more delicious food and stunning ocean views, head to Sydney's best waterfront restaurants.
Image Credit: Crown Sydney, Caitlin Hicks, Alana Dimou, Belles Hot Chicken